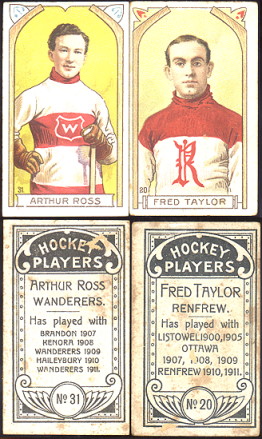 Creating your first card collection is an exciting journey for newbie collectors. You get to find and gather your favorite stars and teams, and if you are lucky, make profits from selling them. As an aspiring sports card collector, you need to do the following things before you make your first purchase.
Know what you want.
It is not every football collection for sale you should be interested in. As a hobbyist, you can collect cards of your all-time favorite players. Many hobbyists do it for fun and nostalgia, and rarely care if the card is marketable.  As a hobbyist, you still need to set a budget that is within your means.  On the other hand, If you are buying cards for investment purposes, you should be more meticulous in your research. 
Do you want to shop for vintage hockey cards or go for modern ones because of their prospective value? You need to ask yourself these crucial questions.
Ask questions.
As a first-time buyer,  it is only natural for you to have a long list of questions.  It is always a good idea to speak to your vendors to help clarify areas of confusion. The same thing goes for dedicated online stores.  If you can't contact the vendor online, you can always check for reviews and feedback- there is a good way of gauging customer satisfaction and product quality. 
Check the card's quality and authenticity.
Grading systems give you an idea of the condition of your card. Higher grades of sports cards like Gem mint or mint will cost you more. We advise you to go for cards with good grades, they last longer and are more valuable.  If the card is "raw" or ungraded, you need to check for quality to know if you are getting a good bargain.  
Counterfeiting in the industry is rising in tandem with sports card popularity. It is necessary to check if your cards are fake or not. The best way to do this is by visually inspecting the card. Fakes tend to lack details in their logos, have blurry images, and be made with low-quality paper. Buy from only reputable online stores to get your authentic high-grade sports cards.
Try other options. 
Collectors take advantage of other means apart from sports cards or retail stores to acquire cards.  If you are lucky enough, you may find valuable cards at yard sales and flea markets. Some of these sellers give out their cards at affordable prices.